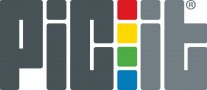 Web news, December 2019:
Merry Christmas & Happy New Year!
We are proud to inform that PICit has grown to 26 employees. In 2019 we have welcomed 4 new colleagues. In 2020, we will continue the growth and our workshops together with customers and relations.
Finally, we want to wish all our business relations and their families a Merry Christmas and a Happy New Year.
PICit A/S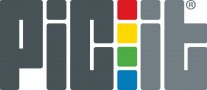 Web news, October 2019:
PICit Support Workshop
Tuesday and Wednesday this week we invited our customers to join our workshops about new and basic functions in PIC. Birthe from our Support was the facilitator, teaching and answering questions from the participants.
We thank all of you from the different companies for taking an active share in the workshops!
We plan to arrange more workshops in the future, so keep an eye on our News site for further information.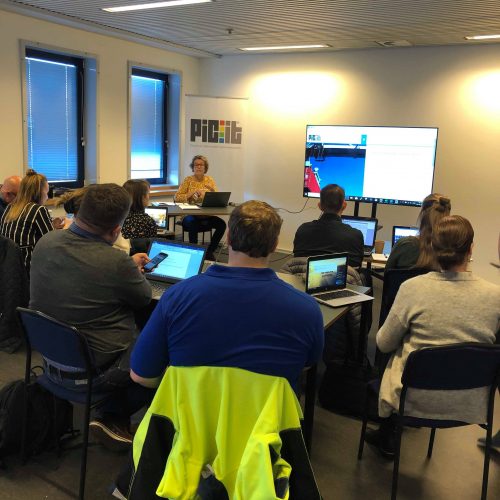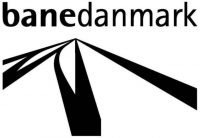 Web news, August 2019:
Banedanmark and PICit A/S in new cooperative agreement
We are proud to announce that as of July 12th, 2019, PICit A/S has entered into an agreement with Banedanmark regarding the delivery of a new RID system. The RID system is to be used for surveillance of transport of goods and special dangerous goods on the Danish rail network and will be developed as a Software as a Service solution, focusing on the importance of access to real-time information.
Henrik Højen Andersen, CEO at PICit A/S, states: "At PICit A/S we are very proud to be chosen as supplier of the new RID system to Banedanmark. We look forward to working close with Banedanmark in the future, ensuring a smooth and highly efficient flow of both transport and information."
Jarl Svane Fløe, Senior Project Manager at Banedanmark, states: "Banedanmark is pleased that we have found a supplier of our new IT system, which has extensive experience from the transport industry in the Nordic region."

Web news, August 2018:
Skagen Stevedore is using PIC TOS
Skagen Stevedore started using PIC TOS 18. August 2018, PICit was onsite to monitor the Go-Live. The implementation of PIC TOS started with a Vessel Operation where operational functions from Mobile Tablet Truck to Mobile Tablet Foreman was used to ensure a Real-Time Move reporting to the Customers. All bookings and vessel data were automatically prepared via EDI.
Henrik Højen Andersen, CEO PICit A/S, states "We have worked very close with Skagen Stevedore and their customers to prepare the system. All parties are integrated via EDI and Haulage Companies have access to Mobile SelfGate via smartphone. We are proud to be chosen as TOS Supplier to Skagen Stevedore.".
Søren Hansen, Terminal Manager, states "We are very excited that we chose PICit as TOS supplier. We have received great support during the start-up process and we are now enjoying PICit's system which is user-friendly and flexible.".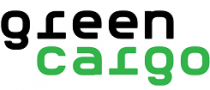 Web news, March 2017:
Green Cargo and PICit
Green Cargo launches a new IT system, PICit, encompassing the company's entire domestic rail traffic in Norway. The launch began with the Alnabru — Trondheim railway route in mid-March. Green Cargo now has standardized, digital working methods for bookings to deliveries that facilitate status updates for customers' freight wagons and units. A key component of the launch is that Green Cargo can now offer both online and EDI bookings including track & trace.
"In response to customer demands for Bane NOR, formerly Jernbaneverket, and Green Cargo to modernize our procedures, we chose a digital solution with PICit to replace our previous procedures based on Excel. Our new IT system provides an improved interface for online and EDI bookings with a track & trace system that shows the location status of our customers' units in the transportation chain. Bane NOR's requirements included a more reliable system that facilitates the traceability of our rail freight, and which we can now ensure," says Helena Wetterwik, Senior Project Manager and Project Leader at Green Cargo.
The IT system will compile all transportation and freight data and make it accessible for all parties in the transportation chain — from booking, planning trains, matching train capacity, terminal handling services, invoicing and follow-up. It will manage and control the information flow from the moment the goods leave the sender until their arrival at the recipient.
"This development project has been particularly successful thanks to the excellent collaboration between Green Cargo and PICit. Every procedure, from bookings, storage and terminal operations, disposition and operation of rail transportation to invoicing is now supported by a system in which PICit's modules have been integrated in real-time into one single Software as a Service solution. Over and above the internal operative and administrative advantages, the system also integrates with other systems, which is an additional gain for Green Cargo, its customers and their operating environment. We are very proud that this system is now operational and we look forward to continuing the positive partnership with Green Cargo," says Henrik Højen Andersen, CEO of PICit.
All the personnel — forklift operators, train drivers and administrative staff in Norway now use the new system. Green Cargo's customers also receive a short demo on how to make bookings and follow status updates.
"The greatest impacts and gains from using PICit for Green Cargo is that we can provide our customers with online and EDI bookings including track & trace, and that it provides us with better internal control," Helena Wetterwik concludes.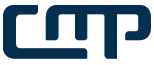 Web news, October 2016:
CMP and PICit in new collaboration agreement
Copenhagen Malmö Port, CMP, and PICit are entering into a new agreement whereby PICit will supply the PIC TOS logistics system to CMP.
"We are delighted to be able to announce the new agreement with CMP. We have wanted to supply PIC TOS to CMP for some time as it is of major significance to our mutual customers, who will benefit greatly from the agreement. PICit and CMP have already worked closely together in connection with the implementation of SOLAS / VGM at CMP. I am eagerly looking forward to continuing to develop this excellent partnership", says PICit A/S's CEO Henrik Højen Andersen.
The fundamental idea behind PIC TOS is to collect all information about transports/loads and make it available for all parties in the transport chain.
"It is important for CMP to find a supplier and a system which links together our processes and those of our customers. We know from experience that PICit meets the high level of requirements that CMP places on professionalism, quality and speed. They have detailed knowledge of both our operations and those of our customers, as well as of the prevailing conditions for the container operation in Scandinavia. This means that PICit has great understanding of how we want to work", says Jacob Fogh, Terminal manager, Port & Terminal Operations at CMP in Copenhagen.
"The project to implement PIC TOS is already under way, the plan is to go live in late November 2016. CMP and PICit will together set a more specific date in early November. A large number of parties are affected by a TOS implementation, and it is important that we have an effective transition from the implementation project to it becoming operational so that it satisfies all parties involved", Henrik Højen Andersen concludes.
For further information, contact:
Henrik Højen Andersen, CEO
Sales and Customer Services, PICit A/S Tel. +45 87 30 80 20
Jacob Fogh, Terminal manager
Port & Terminal Operations, Copenhagen Malmö Port Tel. +45 3546 1307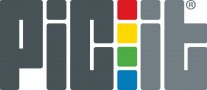 Web news, April 2016:
PICit has developed a new VGM Activity which can be used from two different platforms
The different platforms include:
As an integrated activity in PIC Terminal Operating System (TOS)

As the stand-alone solution PIC mobile VGM Module
The VGM activity is fully integrated into the existing PIC EDI Environment including the new VERMAS EDIFACT message.
See the VGM solutions by PICit A/S here: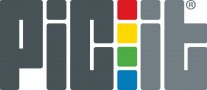 Web news, February 2016:
PICit A/S changes ownership
PICit A/S provides "Software as a Service" with a mission of creating functional logistic solutions for all parties in the chain of transport. PICit A/S wishes to maintain and develop its position as an attractive supplier for its existing and future customers.
Aarhus Service Holding A/S, former Cargo Service Holding A/S, has for some time considered how to develop PICit A/S further in the best possible way in order for the company to continue providing its many customers with superior solutions.
"PICit's senior employees took up the challenge and short and flexible negotiations have resulted in the sale of the company to PICit Holding ApS owned by Karsten Gitter, Stig Skaarup and Henrik Højen Andersen. Seller has focused on stability and continuity for customers and employees and this sale completely fulfils this wish", the Chairman for Aarhus Service Holding A/S and PICit A/S, Søren Halsted, states.